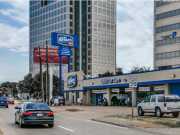 Hanley Investment Group, a nationally-recognized real estate brokerage and advisory firm specializing in retail property sales, announced today that the firm completed the sale of a single-tenant Just Brakes store in Dallas, Texas.
Remodeler Dan Bawden, CAPS, GMB, CGR, CGP, of Houston, was installed as the 2017 chairman of the National Association of Home Builders (NAHB) Remodelers on Jan. 10 during the International Builders' Show in Orlando, Fla. As chairman of NAHB Remodelers, Bawden represents the more than 53,000 members of NAHB who are involved in the remodeling industry
Luis Jauregui, owner of Jauregui Inc. in Austin, Texas, has been honored as the Custom Home Builder of the Year by the National Association of Home Builders (NAHB) Custom Home Builders Committee. Sponsored by Sherwin-Williams, the award was presented at a luncheon today in Orlando, Fla. at the NAHB International Builders' Show
A federal jury has found the entities formerly known as Allied Home Mortgage Capital Corporation (Allied Capital) and Allied Home Mortgage Corporation (Allied Corporation) as well as president and CEO Jim C. Hodge liable in connection with more than a decade of fraudulent misconduct related to Allied's participation in the Federal Housing Administration (FHA) mortgage insurance program.
Samuel L. Bryant Investments – Houston Warehouse Space for Rent & Lease
Congressman Marc Veasey introduced H.R. 6320, the Give Veterans Home Loan Choices Act, to ensure our nation's veterans are provided all the loan options available to them so that they can make a well-informed decision when selecting a home loan for their families.
U.S. Representative Will Hurd is pleased to announce the selection of the Marathon Water Supply and Sewer Service Corporation (WS&SS) for two grants totaling more than $230,000 for water improvement projects
Understanding Texas private landowner needs, preferences and concerns in operating and managing their land and natural resources is the purpose of a brief online questionnaire developed by the Texas Parks and Wildlife Department (TPWD) Private Lands Advisory Committee in partnership with Texas A&M University Institute of Renewable Natural Resources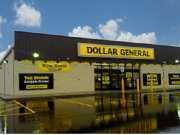 The Boulder Group, a net leased investment brokerage firm, has completed the sale of a single tenant new construction Dollar General located at 6292 US Route 77 in Riviera, Texas for $1,260,000
Congressman Henry Cuellar (D-TX-28) today hosted a discussion with the United States Interagency Council on Homelessness and state and local organizations in Laredo to come up with strategies to end homelessness among children and veterans in Laredo and Webb County
Luxury home sales in Texas were strong in the first eight months of 2016, according to the latest Texas Luxury Home Sales Report released today by the Texas Association of REALTORS®. The report examines housing market trends and statistics for homes priced $1 million or higher in the Austin, Dallas-Fort Worth, Houston, San Antonio, Corpus Christi, and Midland metropolitan statistical areas (MSAs).