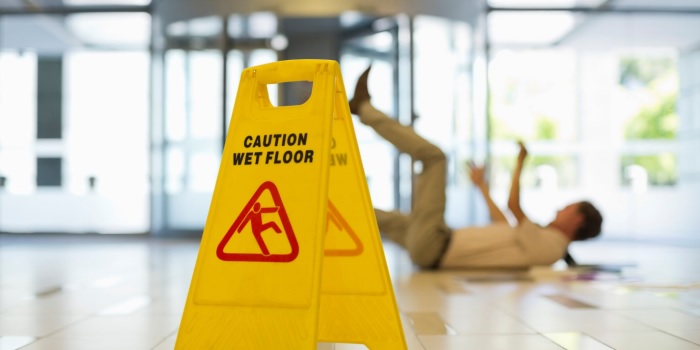 According to a study published by the U.S. Bureau of Labor Statistics, there were approximately 2.8 million nonfatal workplace injuries and illnesses reported by private industry in the past year.
What can you do to protect yourself if your employee is injured at the workplace? At the outset, it always helps if one is prepared, to minimize potential hazards and prevent work accidents in the first place. The most common workplace accidents include falls, mechanical hazards, vehicle-related accidents, fires and explosion, overexertion and repetitive stress injuries, says Employers Risk Insurance, a reputed firm with specialists in workers compensation insurance in Houston. There are, however, many ways to prevent accidents and injuries at work.
Pay Attention
Employees need to take their time and pay attention to where they are going. Falls at the workplace, account for over 30% of all personal injuries and can result in days away from work. Good housekeeping, better lighting, unobstructed views, and quality floor surfaces with higher traction, can prevent accidents to a certain extent. Ensuring the use of proper footwear is also imperative. Following best practices can lower the premium on business insurance in Houston, TX.
Safeguard Against Machinery
Any exposed machine part, function, or process that could result in an injury, should be safeguarded to prevent mechanical hazards at work. Workers should wear protective guards and be mindful of moving parts or components such as flywheels, pulleys, belts, connecting rods, couplings, cams, spindles, chains, cranks, and gears. Machine related injuries are the most debilitating kind and can result in loss of limbs, or even blindness if one is not careful. You could also opt for workers compensation insurance in Texas, TX to cover any unforeseeable medical expenses from injuries sustained at the workplace.
Avoid Workplace Vehicle Accidents
Vehicle-related accidents can lead to extremely fatal injuries. If you work with large trucks and vehicles, then your workers run the risk of being struck or run over by a moving vehicle. Proper workplace design along with clear signage depicting speed limits, directions and priority signs ensures a safer workplace for all.
Fire in the Hole
Explosions and fires in the workplace have the highest casualty rate of all probable workplace accidents. Thankfully though, there are several recommendations and hazard communication standards to help avoid potential disasters at work. Lack of proper material safety data sheets, unclear evacuation plans, and ineffective alarm systems, can prove to be very detrimental to safety in the workplace. Blast injuries can also occur due to the effects of pressure, inhalation of toxic fumes, crush injuries and burns.
Don't Break Your Back
Overexertion can lead to musculoskeletal disorders such as chronic back pain, one of the most expensive of all workplace injuries – an estimated $7.4 billion in treatment costs and lowering productivity to the tune of 100 million lost workdays in a year. Further, repetitive stress injuries can also lead to severe impairment of movement. Employees should ideally avoid intensive keying, manually lifting heavy objects and not taking short breaks from repetitive work. Ergonomics or adjusting the job to fit the body's needs can also result in effective injury prevention.
To minimize the financial burden, on both the employer as well as on the workers, it is fairly common for employers to have worker compensation insurance in Texas, TX. Your employees need not worry since it covers medical costs to treat immediate injuries and illnesses, lost wages due to the inability to get back to work for a while, as well as any ongoing care and rehabilitation costs to get them back on their feet again. A licensed professional risk manager, with industry-wide depth and experience in safety, will assess your workplace needs and guide you to choose the most suitable business insurance in Houston, TX.