The Federal Emergency Management Agency (FEMA) has awarded more than $2.7 million to Victoria County for debris removal following Hurricane Harvey. An estimated 158,501 cubic yards of construction, demolition and vegetative debris was collected and removed after the storm
The Texas Department of Transportation (TxDOT)'s Texas Energy Sector Rural Improvement Program received $50 million through the U.S. Department of Transportation's BUILD grant program to improve roads impacted by the Permian Basin energy boom in Winkler, Reagan and Glasscock Counties
Monday, the House of Representatives passed Congressman Mike Conaway's H.R. 3008, the George W. Bush Childhood Home Study Act. This legislation, which passed 382-4-2, aims to preserve the Midland home of the Bush family as a national landmark.
Survivors in Hidalgo, Cameron or Jim Wells County that were impacted by the recent severe storms and flooding and were receiving rental assistance from the U.S. Department of Housing and Urban Development (HUD) prior to the disaster, may be eligible for disaster assistance from FEMA.
Congressman John Culberson (TX-07) today passed an amendment to the fiscal year 2019 Homeland Security Appropriations Bill to repeal a FEMA rule that prevents Hurricane Harvey survivors from receiving continued rental assistance. After the amendment's adoption by unanimous vote, Congressman Culberson released the following statement.
Hundreds of laws get passed every year that can affect you as a Texas resident. These new laws can cause legal concerns and sprout confusing legal questions for both you and your families. Here are a few of the laws that began to take effect in 2018.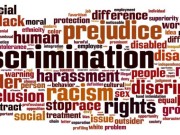 According to the
Enforcement and Litigation Data
 report for fiscal 2016, released by the
US Equal Employment Opportunity Commission
 (EEOC) on January 18, 2017, the EEOC received 91,503 charges of workplace discrimination in 2016. Out of all the workplace discrimination charges, retaliation topped the list at 45.9%, followed by race-based discrimination with 35.3% charges