The Federal Home Loan Bank of Dallas (FHLB Dallas) announced the election of G. Granger MacDonald to FHLB Dallas' Board of Directors (Board). Mr. MacDonald was elected by the Board to fill an independent director seat that was vacated in April. He will serve out the remainder of the term for that seat, which expires December 31, 2017.
A new study from The University of Texas at Austin and the U.S. Green Building Council (USGBC) finds that new homes in Texas built to meet green building standards like LEED (Leadership in Energy and Environmental Design), the world's most widely used green building rating system, are worth an average of $25,000 more in resale value than conventional homes
Michael Cowen helps homeowners with inspections so they can buy windstorm insurance. He drives hundreds of miles and spends hours on the phone each week talking with homeowners, contractors, and local building officials about inspection requirements.
A new multi-partner playa restoration program, the Texas Playa Conservation Initiative, is offering participating landowners free backfilling of pits and trenches in playas surrounded by grass.
The Presidential Permit for the Presidio-Ojinaga infrastructure project in the 23rd Congressional District of Texas was approved this week, indicating final approval of a long and tedious process to widen the local Port of Entry one lane in either direction to accommodate 18-wheelers. Due to the efforts of Congressman Will Hurd alongside local officials, the long-planned expansion initiative will strengthen cross-border trade between the U.S. and Mexico and position Presidio as an efficient and cost-effective transit hub for imports and exports. Receiving the permit is the last hurdle before construction may begin.
LASIK Houston
Congresswoman Sheila Jackson Lee released the following statement announcing today that the U.S. Department of Education has awarded the University of Houston-Downtown a $497,413 grant to implement its Upward Bound Program to provide students with the skills and motivation necessary to enter and succeed in a program of postsecondary education
A redevelopment plan for a Chicago site presented by a team from the University of Texas at Austin has taken top honors in the 2017 Urban Land Institute (ULI) Hines Student Competition, an ideas competition that provides graduate students the opportunity to devise a comprehensive design and development scheme for a large-scale site in an urban area. Members of the team were awarded a first-place prize of $50,000 after the conclusion of the competition on April 6.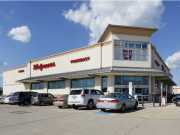 The Boulder Group, a net leased investment brokerage firm, has completed the sale of a single tenant net leased Walgreens property located at 9005 N Navarro Street in Victoria, Texas for $6,550,000.
International award-winning firm KTGY Architecture + Planning is pleased to announce that KTGY's new distinctive home designs targeting the needs of today's discerning active adults were recently unveiled at Kissing Tree in San Marcos, Texas. Kissing Tree is the first baby boomer, master-planned community, for those 55 and better by Brookfield Residential Properties, and the first of its kind in San Marcos.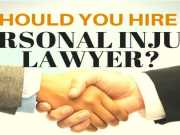 If you have been involved in any type of accident that is the result of negligence on the part of another party, you may be entitled to compensation to help you pay for your medical expenses now and in the future, payment for any lost wages you may have experienced, compensation for pain and suffering and other types of compensation for reimbursement for expenses related to the accident. The only way you are really going to be able to get this type of payment is if you seek the assistance of a personal injury lawyer.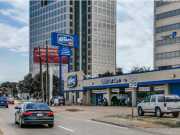 Hanley Investment Group, a nationally-recognized real estate brokerage and advisory firm specializing in retail property sales, announced today that the firm completed the sale of a single-tenant Just Brakes store in Dallas, Texas.
Remodeler Dan Bawden, CAPS, GMB, CGR, CGP, of Houston, was installed as the 2017 chairman of the National Association of Home Builders (NAHB) Remodelers on Jan. 10 during the International Builders' Show in Orlando, Fla. As chairman of NAHB Remodelers, Bawden represents the more than 53,000 members of NAHB who are involved in the remodeling industry
Luis Jauregui, owner of Jauregui Inc. in Austin, Texas, has been honored as the Custom Home Builder of the Year by the National Association of Home Builders (NAHB) Custom Home Builders Committee. Sponsored by Sherwin-Williams, the award was presented at a luncheon today in Orlando, Fla. at the NAHB International Builders' Show