RealEstateRama
Downtown Fort Worth continues to grow as center for housing, employment
Downtown Fort Worth continues to grow as center for housing, employment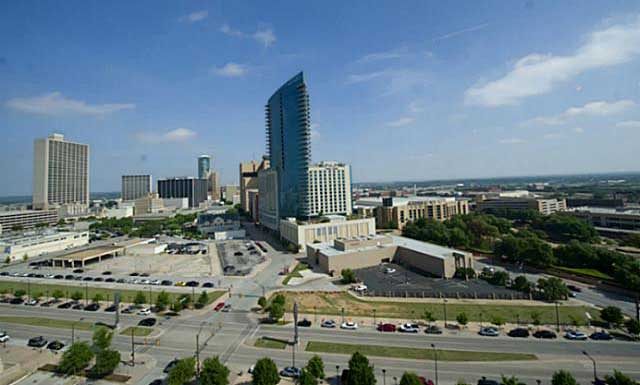 Fort Worth, TX – May 25, 2015 – (RealEstateRama) — Downtown Fort Worth has maintained a 95.5 percent average retail occupancy rate and experienced a 50 percent increase in clothing store sales since 2006.
These results are from the 2014 State of Downtown Report, a yearly publication that offers in-depth analysis of downtown's primary real estate performance indicators and economic, social and education data. It was published this month by Downtown Fort Worth Inc.
Findings from the report also indicate a growing demand for downtown housing. Apartment occupancy remained above 94 percent for the year, while inventory grew by 11.6 percent with the addition of 262 units. More than 1,300 new rental units are planned or under construction.
Downtown Fort Worth is the largest employment center in Tarrant County, generating more than $2.9 billion in private payroll with more than 46,000 jobs.
Jack Clark, president of Red Oak Realty and DFWI chairman, said downtown's success is radiating from the center.
"Activity on the Samuels Avenue corridor, Lancaster, Forest Park and soon on Commerce Street near the convention center is an indication that downtown's market appeal is spreading in all directions as developers capitalize on opportunity in all of downtown's real estate sectors," Clark said.
The 2014 State of Downtown Report is produced by Downtown Fort Worth Inc. and Fort Worth Public Improvement District No.1 to help communicate the underlying economic trends shaping the center city.